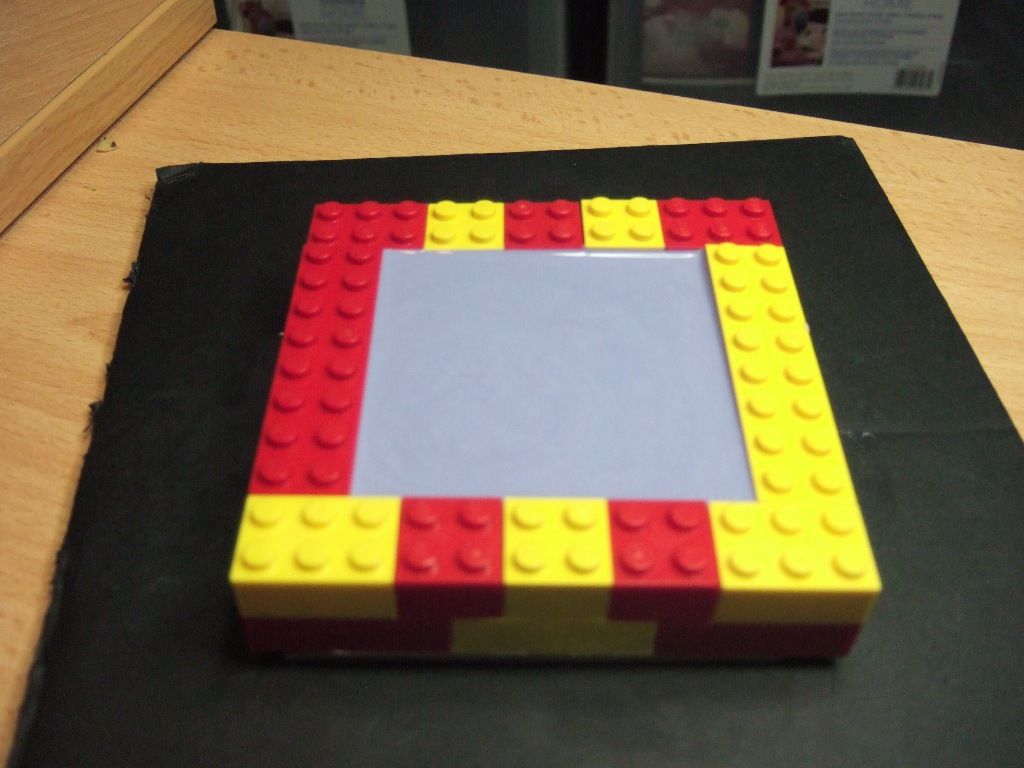 First up, my attempts at teaching myself the arts, of mold creation and casting...my first mold/frame and silicone pour....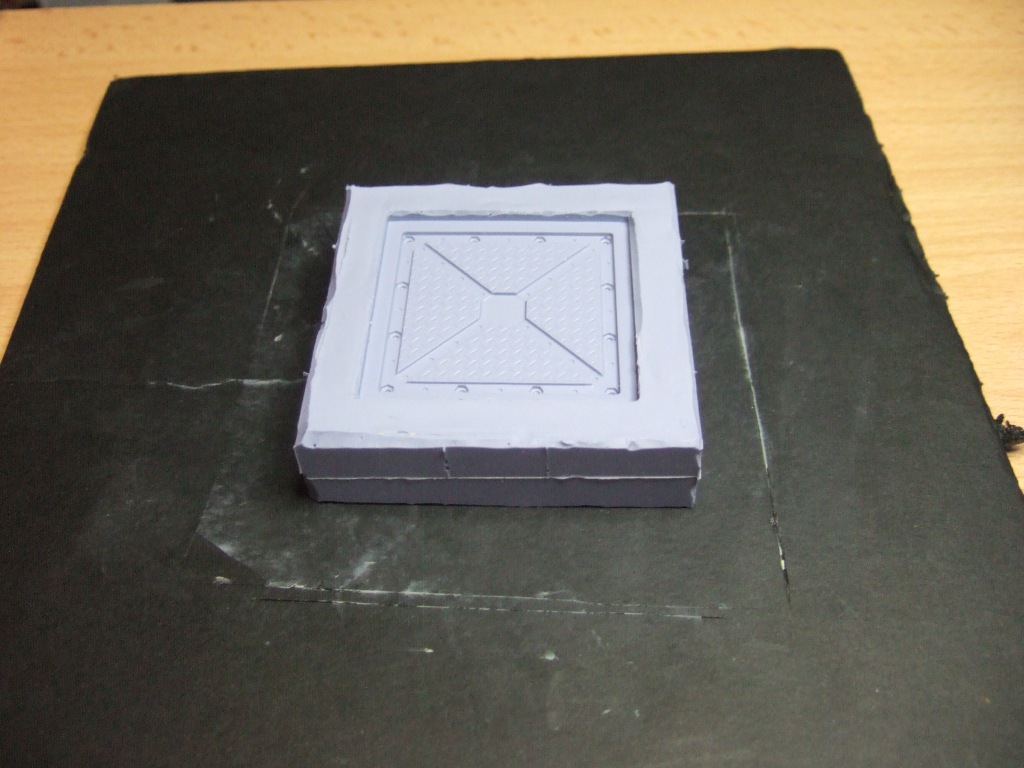 here it is, all setup and de-framed....for a first time, it turned out pretty decent...Pretty happy with how that worked out, though it's a bit thicker then I need it to be....lesson one learnt!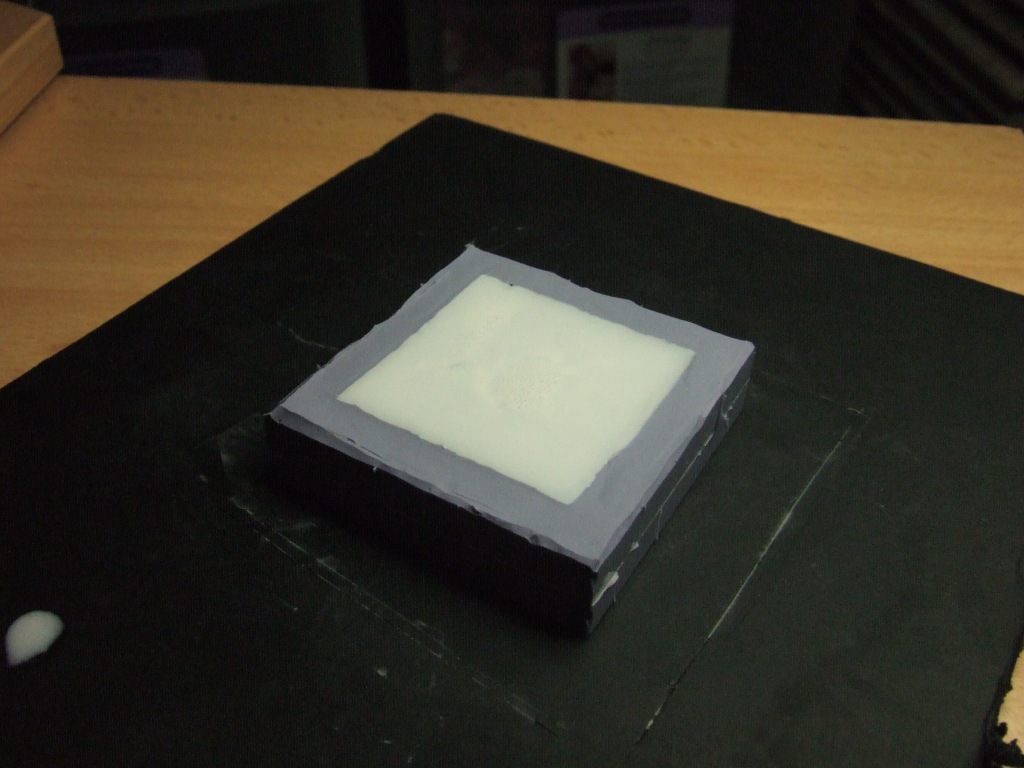 First resin pour, starting to setup....I think I made a mistake during the mixing of the 2 part resin...but we'll hafta see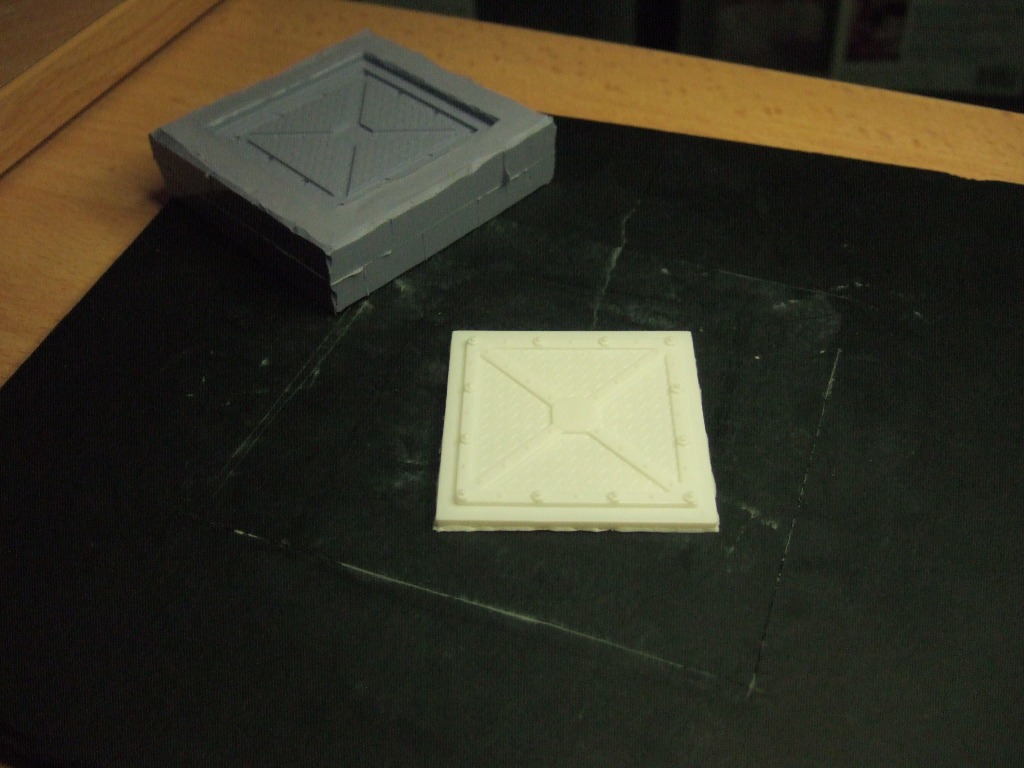 And there it is, first peice cast and de-molded? so my prior thinking was right, I did screw up the resin mixing....the final peice took about 3X longer to set, and way more flexible that it should be. Lesson 2 learnt....but the detail it captured is outstanding, and I'm very happy overall...First molding/casting experience has been very positive....now, to remold, and cast a number of real tiles, so I can start making floor sections for the 3d SpaceHulk project.