So...something has been bothering me, re: every pic I see of the new Space Hulk tiles.....they are beautiful tiles, they look fantastic up close, but everysingle picture has a glaring issue IMO.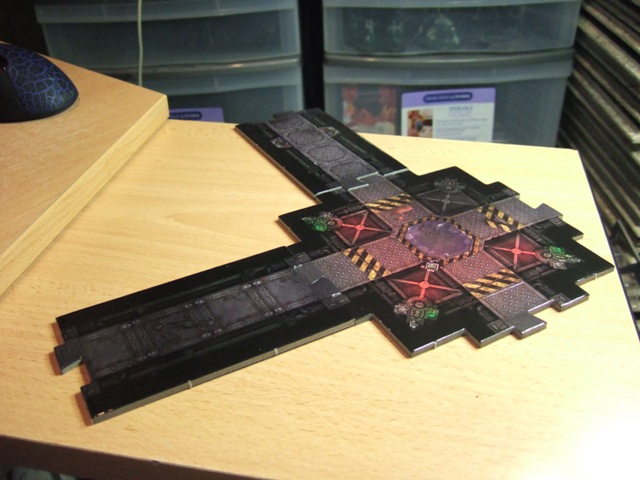 Looking at the small layout I did here, what do you notice in this pic?? What jumps out at your eye?? the cardboard edges!! They look like ka-ka, and yet so easy to fix....But not a single online pic I've seen, including GW's own sales material, and even the pictures on the box has addressed this....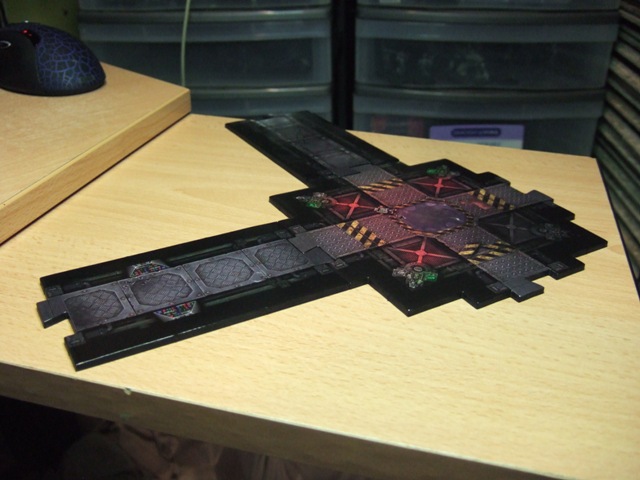 now look here, a few seconds later, and it looks light years better, something any good cardstock modeller knows...simply color the edges with a black marker, and they dissapear to the eye...simple, quick, and 150% worth the effort. It takes your tile from looking like cheap carboard props, to something you appreciate, because you'll never think about it agian...Try it on your own set!